Interior design: Elix Design studio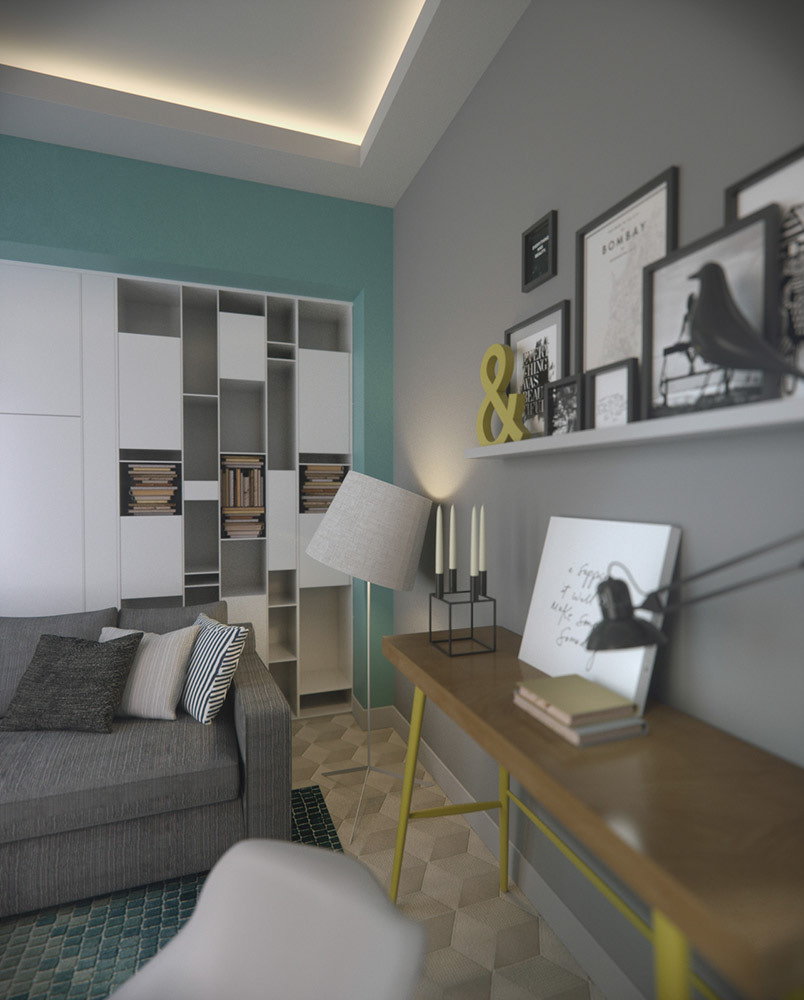 Multiple shaped units are grouped together to provide many different storage options on one wall.
A huge frameless mirror, that embraces a wooden surface, takes up most of one wall, which makes the room appear bigger and brighter.
The tv room is designed to have a cosy contemporary look with pops of color and light.